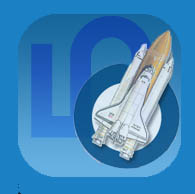 Have you ever run a search in one of the search engines online and wondered about all the websites that do not appear in the first 10 or 20 links in the result listing? Do you think these websites are receiving hits?

Remembering how huge the World Wide Web is and the amount of competition your online presence faces, you need to be certain that your customers can find your website?

When you host with PREMISES AUS PTY LTD we offer the service on ensuring that your website is always found!

In order for a customer to be able to find you online, it is necessary for your website to be correctly programmed so that the search engines on the Internet are aware of its presence. Unless this programming is effective, the investment that you have made in creating a fantastic looking website will be wasted.

At PREMISES AUS PTY LTD we have developed programming techniques for your website that ensure a high search engine ranking, which will guarantee your customers are able find you and your services.

What we can do for you:



If you already have a website, we can insert code into it that will ensure high search engine ranking, whilst not altering the site's appearance.



If you do not have a website, we can build a great looking site and program it for you to automatically get an excellent position in the search engine rankings.



No matter what the product or service is that you are wanting to sell, we can program the search engines to find you by brand name, product name or model name or number, in addition to your company name and location.

We are happy to discuss these issues with you and provide you with an obligation free quote on how to get your business pumping by using the Internet as a shop front for your goods and services.

Contact Us Today! Email: sales@premises.com.au or Phone 1800 281 638