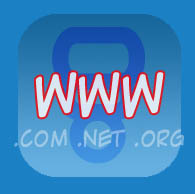 The Internet is the marketing medium of the future, if you do not have a registered domain name on the Internet, your competitors may leave you behind!

Your Domain Name identifies your organization on the World Wide Web, therefore the Domain Name that represents your company must be one that signifies your business.

For assistance in selecting Domain Names that represent your business and bring traffic to your website, PREMISES AUS PTY LTD can help!